…the promised gift guide for the person who is always reading (aka the bibliophile).
For $5 and under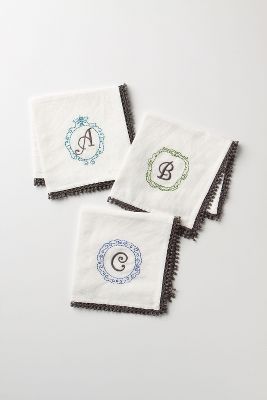 Readers can read their initials even when they're wiping their mouths if you give them Monogram Cocktail Napkins.
Your friends may not be librarians, but they'll feel like it after you present them with a 50 pack of Library Cards. (Unfortunately, this might mean you actually have to return any books you borrow from them.)
"Beatrix the Bookworm" is an adorable rounded corner little print. She'll be right at home amongst your book lover's shelves.
For $15 and under
Erase the worried search for a page-marker with bookworm bookmarks, a set of 20 with 5 of each design. Bonus: these bookmarks can serve as quick answers to the question "How's that book?"
Maybe you can't afford to buy a room full of books, but you can give that old book smell with "In the Library." It's a 2ml absolute perfume from CB I Hate Perfume (If you're near Brooklyn, consider the gallery-only accord, "English Novel").
If they're always reading, they need somewhere to keep their books. The Quo-Tote carries the load and lifts the spirits with a Lewis Carroll quote: "Sometimes I've believed as many as six impossible things before breakfast."
For $25 and under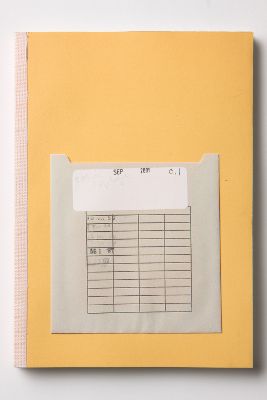 Are your neighborhood readers the snooty type? Then they'll love the display opportunity of the ZigZag Bookholder. Perfect for holding a few ostentatious tomes or keeping well-worn favorites near.
Perchance the book lover also loves to write? The Overdue Notebook may look like a library book, but it never needs returning. It' s pages are a truly unusual assortment of  "graph paper, lined paper, and others printed with images of receipts, instamatic photos and passport stamps."
All bibliophile's may not be shy, but all will find "I think I'm in Love" T-shirt cute. It shows a quick glance between two peeps who have their noses firmly glued between the pages.
For a gag
To test the quality of suspected glamor press, PublishAmerica, James D. Macdonald challenged a group of writers to pen the worst book possible. Separately, they each wrote one chapter without knowing which chapter it would be, the plot, the setting or the characters' relationships. The results were the travesty "Atlanta Nights" (by Travis Tea) and the knowledge that "PublishAmerica will publish any work, regardless of quality, despite their claims."
For those willing to drop some serious cash
If given the choice, bibliophiles would probably sit cozily wrapped in a classic smoking jacket reading in their libraries all day. D&G offers a modern take on this most stylish of lounge-wear for around a grand with a blue satin men's blazer and black velvet women's blazer.
Keep reading for gift guides for the person who: knows everything about movies, is fashion obsessed, is really weird but interesting, has everything, has nothing, doesn't have everything but you still never know what to get him, and has everything because she made it all herself.
If you send out holiday cards, why not send one to:
A Recovering American Soldier

c/o Walter Reed Army Medical Center

6900 Georgia Avenue NW

Washington, D.C. 20307
Because no matter what you feel about our government and the war, soldiers are people who deserve way more than a card.